Beat It! I Love 80's Dance Party!
The Starlite Room
10030 – 102 Street, Edmonton, AB
3 December 2021
9:00 pm
MST
'** ATTENTION - THIS EVENT HAS BEEN POSTPONED **

Hey folks, well we clearly did not 'Beat It' just yet...

With new Alberta restrictions in place and our present ICU submissions as high as they are, we are forced to postpone our 'I Love 80s' comeback dance party!!

Please be patient for a few days, as we try to navigate what our best foot forward will be with a new date! And when we post, we will also offer refunds to those who cannot make the new date!

STAY SAFE OUT THERE!! BE KIND, BE PATIENT!!

We will be getting back together soon!!
CAD10.00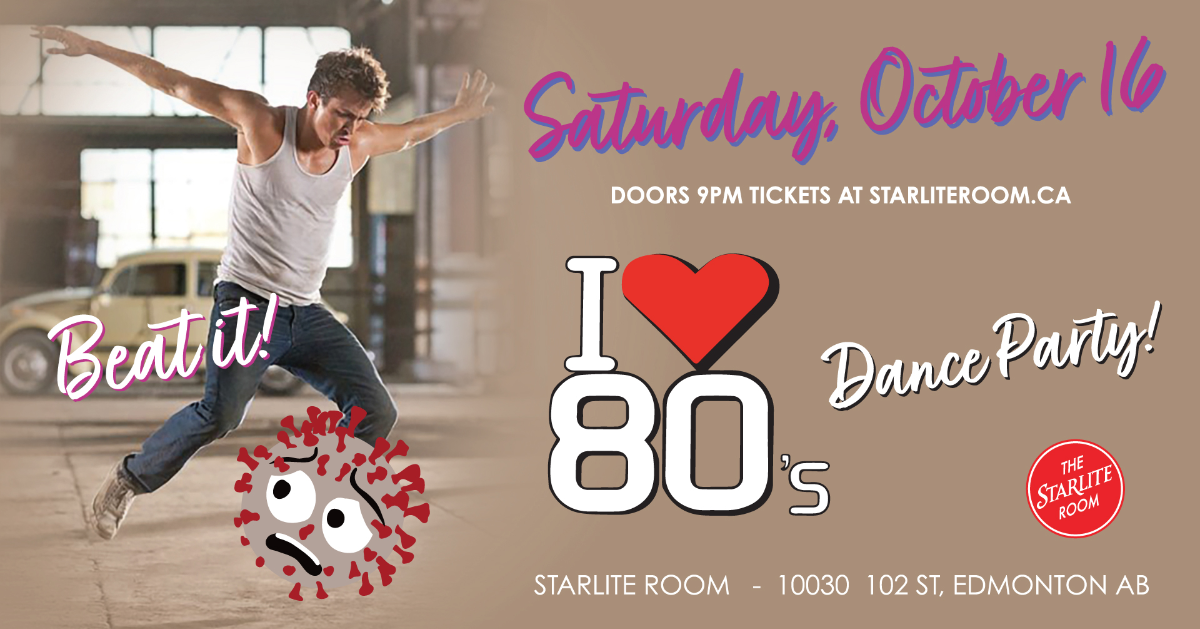 DJ's Nazz Nomad