Afro x Latin Festival Edmonton
The Starlite Room - Temple ,
10030 – 102 Street, Edmonton, AB
Ages 18 and Up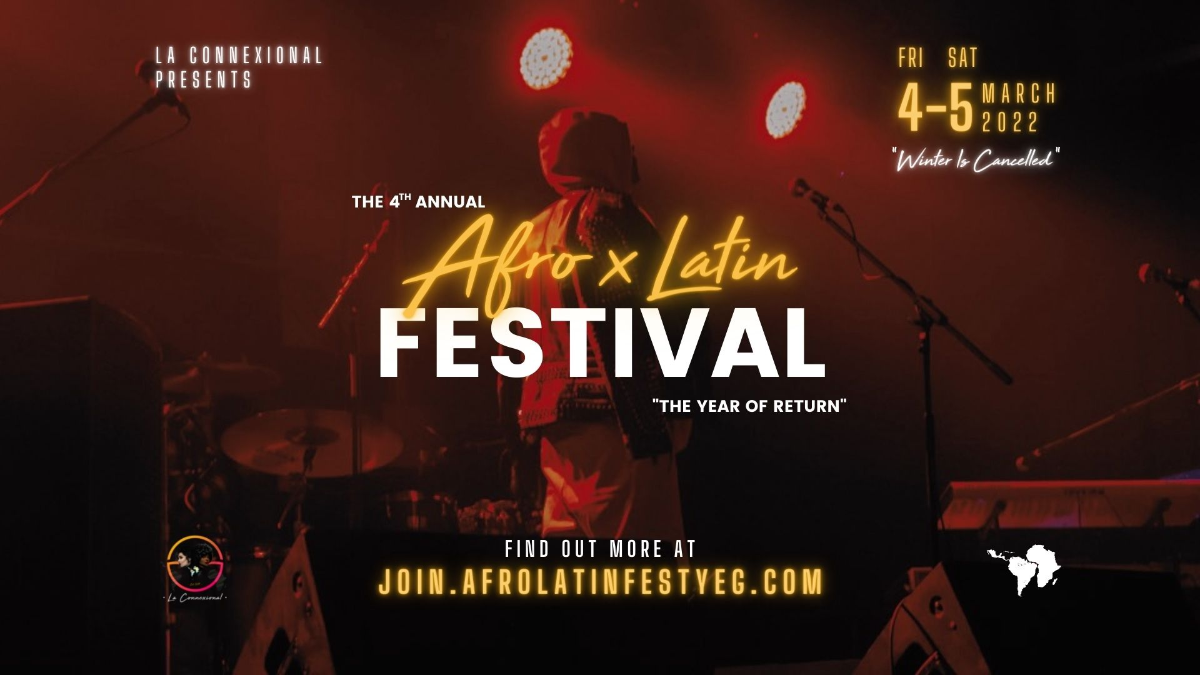 CAD40.00
The event that personifies the vision of what La Connexional represents in Edmonton and beyond, is back this year bigger and better.

We are back with another "Winter Cancellation" with the Afro Latin Festival YEG. We're bringing you the sights and sounds of diverse representations of African, Caribbean and Latine cultures all in one place! You won't be able to stop yourself from grooving to the riddims of live local & international talent that takes you from the latin horns that seem to be taking over the mainstream, to the afrobeats that provide the backdrop to so many viral dances and to bumpin' tropical melodies that seem new and familiar at the same time.

It's freezing out there but for one night only, we are cancelling winter together! Forget all about the ice, the frostbite and glacial winds as we transport you to a world where the sun is hot, the drinks are cold and the people are vibin. This is the tropical experience of the year you can't miss!
Save The Dates and See you There!
**If the fees for this event are a barrier to your participation, please contact
afrolatinfest@laconnexional.com
before January 31st and we will find a way to make it work. We want this event to be as accessible as possible to the members of our communities
**
18+ No Minors
As of September 20th, 2021 we will be able to operate without restriction, serve any individual eligible for vaccination who:
Has proof of double vaccination (note that for a transitional period between September 20th and October 25, 2021, proof of a single dose would be considered acceptable as long as the dose was given two weeks or more before the time of service);

Has documentation of a medical exemption; or

Has proof of a recent (within the previous 72 hours) negative COVID-19 test (either PCR or Rapid Test). The test may not be from Alberta Health Services or Alberta Precision Laboratories.

All events are 18+ unless otherwise stated. For all ages events, those under 12 would not need to provide proof of immunization or a negative test to enter.

MASKS WILL STILL BE REQUIRED
MORE INFO ON VACCINE REQUIREMENTS HERE