ZOSO - The Ultimate Led Zeppelin Experience
with
Zoso - The Ultimate Led Zeppelin Experience
28 April 2022
7:00 pm
MDT
(Doors:

7:00 pm

)
The Starlite Room ,
10030 – 102 Street, Edmonton, AB
Ages 18 and Up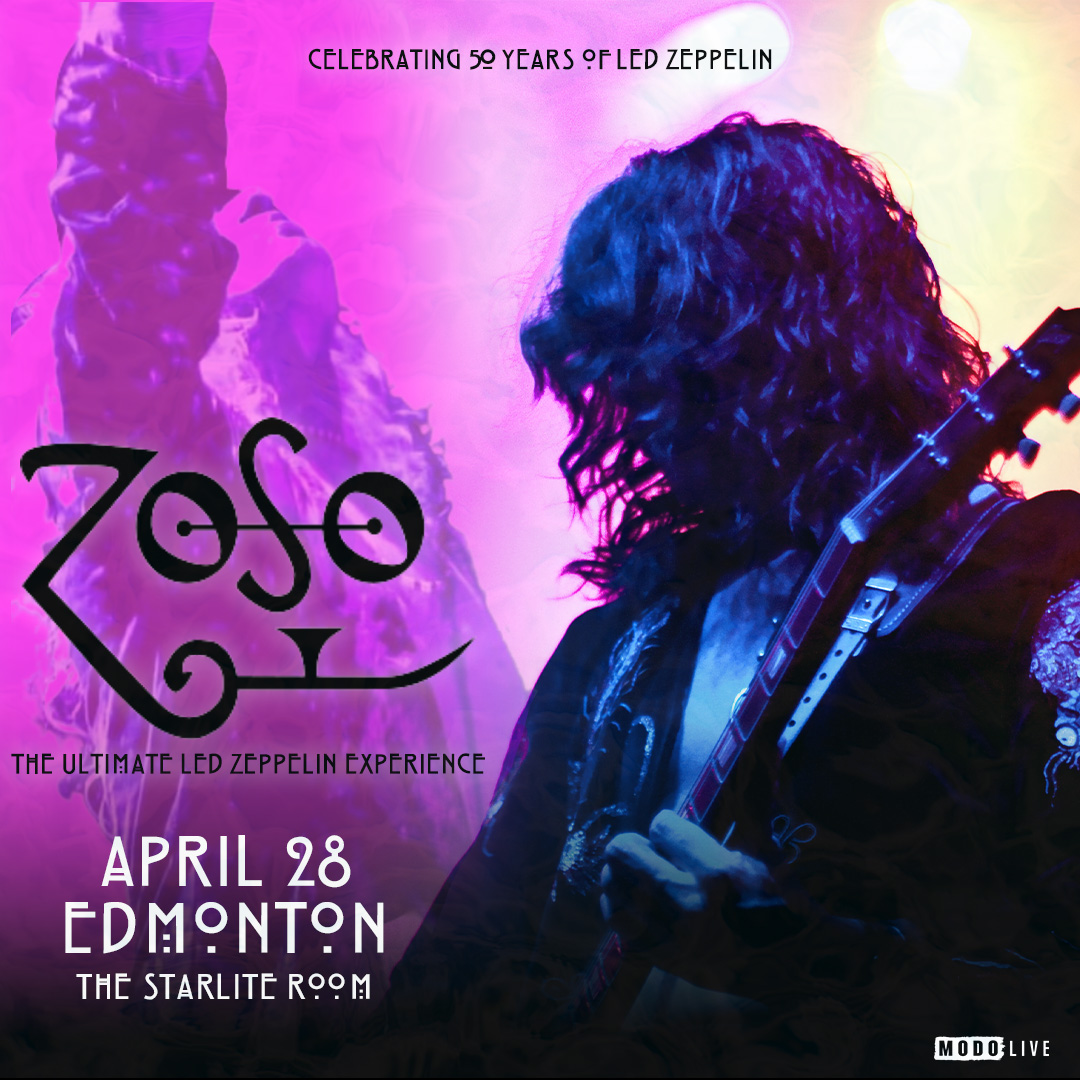 CAD19.99
18+ No Minors

www.zosoontour.net
www.facebook.com/zosoontour
www.youtube.com/zosoontour
As of September 20th, 2021 we will be able to operate without restriction, serve any individual eligible for vaccination who:
Has proof of double vaccination (note that for a transitional period between September 20th and October 25, 2021, proof of a single dose would be considered acceptable as long as the dose was given two weeks or more before the time of service);

Has documentation of a medical exemption; or

Has proof of a recent (within the previous 72 hours) negative COVID-19 test (either PCR or Rapid Test). The test may not be from Alberta Health Services or Alberta Precision Laboratories.

All events are 18+ unless otherwise stated. For all ages events, those under 12 would not need to provide proof of immunization or a negative test to enter.

MASKS WILL STILL BE REQUIRED
MORE INFO ON VACCINE REQUIREMENTS HERE
Zoso - The Ultimate Led Zeppelin Experience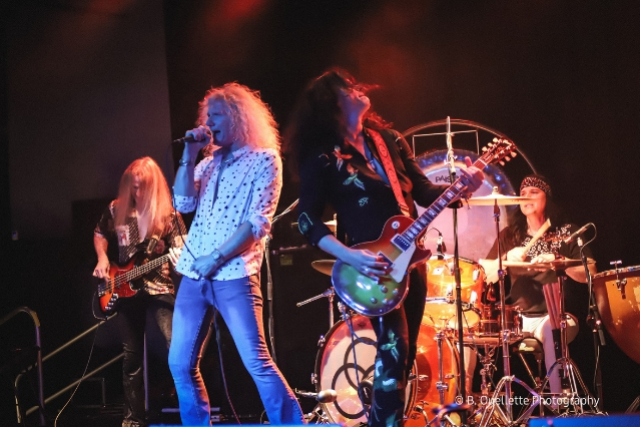 Zoso – The Ultimate Led Zeppelin Experience formed in 1995 to perform the most accurate and captivating Led Zeppelin experience since the real thing. For Zoso, it's much more than just being a tribute. It's about touching a golden era in music. Zoso embodies Page, Plant, Bonham and Jones in their spirit, tightly-wound talent and authenticity.
Each band member has been carefully selected to portray both the appearance and playing styles of their Led Zeppelin counterparts. In eighteen successful years of touring, they have perfected their art. As one of the longest tenured Zeppelin tributes, Zoso's 2400 live shows around the world have established them as the most traveled and successful band in the market.
Zoso's live shows are not about simply playing the right notes, they are about aura and feeling, harkening back to the unique atmosphere Led Zeppelin created. It's in the way they play: Each band member's mastery of authentic vintage instruments coupled with spot-on vocals, guitar, bass, drums, and keyboards, their compelling stage persona and distinct Led Zeppelin sound, with astounding visual imagery recreates the music, magic, and mystery of a Zeppelin concert. The impact is so powerful that band members constantly hear from young rockers that they were the catalyst behind turning them into new, die-hard Zeppelin fans.
Their passion, musical ability, showmanship and precise attention to detail earned them critical acclaim, name recognition and a loyal national following. The Los Angeles Times hailed the group as being "head and shoulders above all other Zeppelin tributes," and the Chicago Sun-Times declared Zoso is "the closest to the original of any tribute."
If you missed Led Zeppelin live in the 70's or are looking to relive the "Hammer of the Gods" phenomenon, you must experience what the St. Petersburg Times calls "the most exacting of the Zeppelin tribute bands in existence."