Burlesque A-Go-Go w/ LeTabby Lexington and Holly Von Sinn
The Starlite Room - Temple ,
10030 – 102 Street, Edmonton, AB
Ages 18 and Up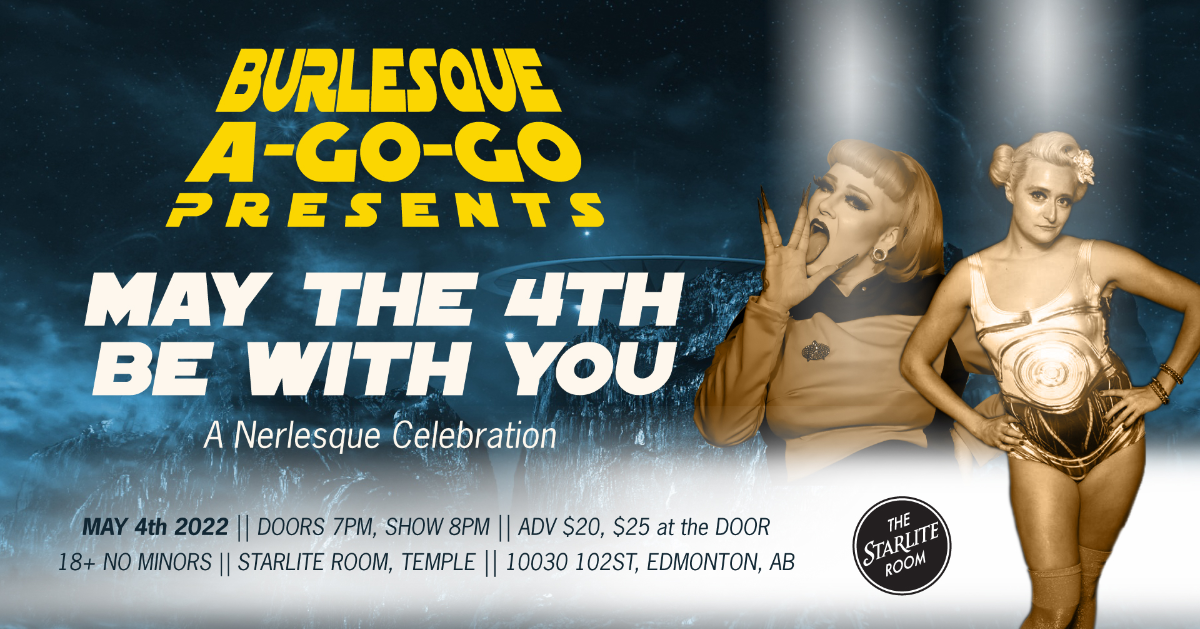 CAD20.00
Burlesque A-Go-Go Presents:
May the 4th Be With You
A Nerlesque Celebration

Join Burlesque-A-Go-Go on May the 4th at Temple for an intergalactic blast like one a long, long time ago, in a galaxy far, far away. The cantina will be open and yes, you can bring your droids.
This Burlesque show will feature out of this world space acts from Star Wars and other incredible Sci-Fi Icons. Feast your eyes on incredible nerd acts which will have you saying "that's no moon." The force will be strong with this show.
Prize credits for a costume contest, so please wear your best duds.
Show features Holly Von Sinn and LeTabby Lexington as Emcees and a cast of Incredible performers from around the Edmonton Rim.