Koo Koo Kanga Roo
2 April 2023
12:00 pm
MDT
The Starlite Room - Temple ,
10030 – 102 Street, Edmonton, AB
All Ages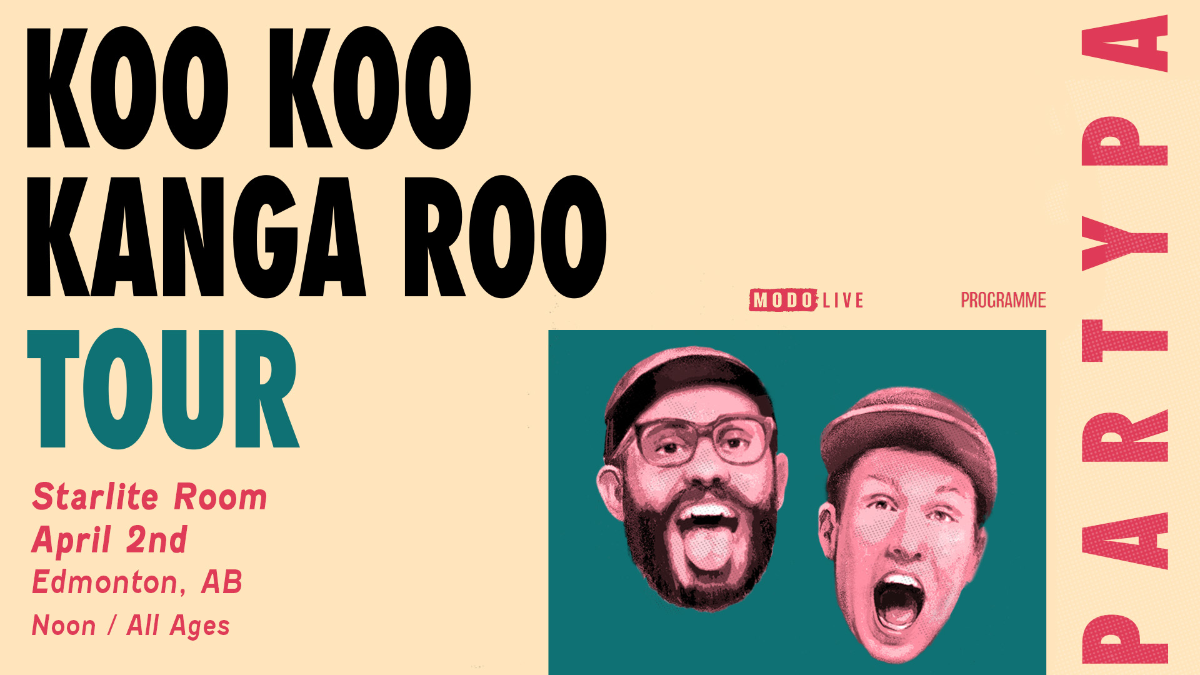 CAD20.00 - CAD50.00
Koo Koo Kanga Roo is a dance party of the senses. For the last 12 years, lifelong friends and collaborators Bryan and Neil have toured the globe delighting fans with their high-energy music, infectious positivity, and interactive live show. 
 Of course, the global pandemic of 2020 threatened to put an end to the carefree fun that had come to define the band, but instead of putting the group on pause or looking for office jobs, Bryan and Neil doubled down and created their most triumphant and expansive album yet. Legendary Minneapolis producer Lazerbeak (Lizzo, Doomtree, Trampled By Turtles) was brought in to craft the bombastic beats that would create the foundation of the project. Together Bryan, Neil, and Beak set out to redefine the rules of what a "kids band" can sound like. 
 Slow Clap is the culmination of that year of writing and recording. These are eleven meticulously crafted songs, each meant to be sung at the top of your lungs. Lazerbeak's signature blend of hip-hop nostalgia, pulsing bass, and monstrous drums provide the backdrop for Bryan and Neil's rapid-paced rhymes and catchy-as-all-heck hooks, all while showcasing some of the fellas' most creative subject matter to date. 
 Slow Clap is a testament to the friendship, trust, and fun-loving ideals that Bryan and Neil have been building upon for more than a decade -- and it's guaranteed to make you move your butt.