VITRIOL with WORMWITCH, POWER OF EVIL & DEMISE - 'War On Alberta'
31 March 2023
7:00 pm
MDT
The Starlite Room - Temple ,
10030 – 102 Street, Edmonton, AB
Ages 18 and Up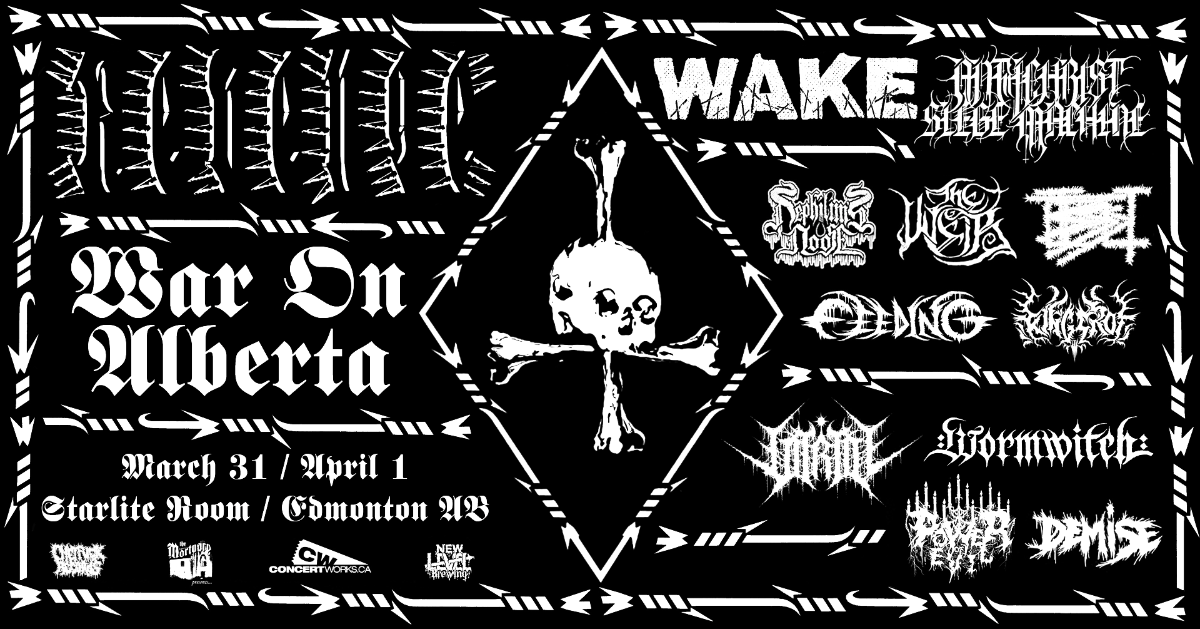 CAD14.99 - CAD39.99
Canadian Chaos Black Metal extremists REVENGE return with 'Strike.Smother.Dehumanize', the follow up to their 2015 album 'Behold.Total.Rejection'. With 'Behold.Total.Rejection', the band caused a stir in the underground scene by signing to Season of Mist. In what many saw as an unorthodox move by both band and label, it caused long-time fans and critics alike to speculate on the outcome. Upon the release of 'Behold.Total.Rejection', the Canadians proved all who had questioned this unexpected alliance wrong, by releasing one of the most successful and over the top albums in their discography.
Being called complete noise by some, and total genius by others, these polarized views continue to be worn by the band as a badge of honor. After the recording and subsequent release of 'Behold.Total.Rejection', REVENGE wasted no time systematically destroying the festival atmosphere at metal fests around the world and laying waste to stages in North America and Europe touring with the likes of WATAIN, DESTRÖYER 666, MAYHEM, SHINING and MGLA to name a few.
VITRIOL
https://www.facebook.com/vitriolwarfare
WORMWITCH
https://www.facebook.com/wormwitch/
POWER OF EVIL
DEMISE