Alexandra Kay – Backroad Therapy Tour
The Starlite Room ,
10030 – 102 Street, Edmonton, AB
Ages 18 and Up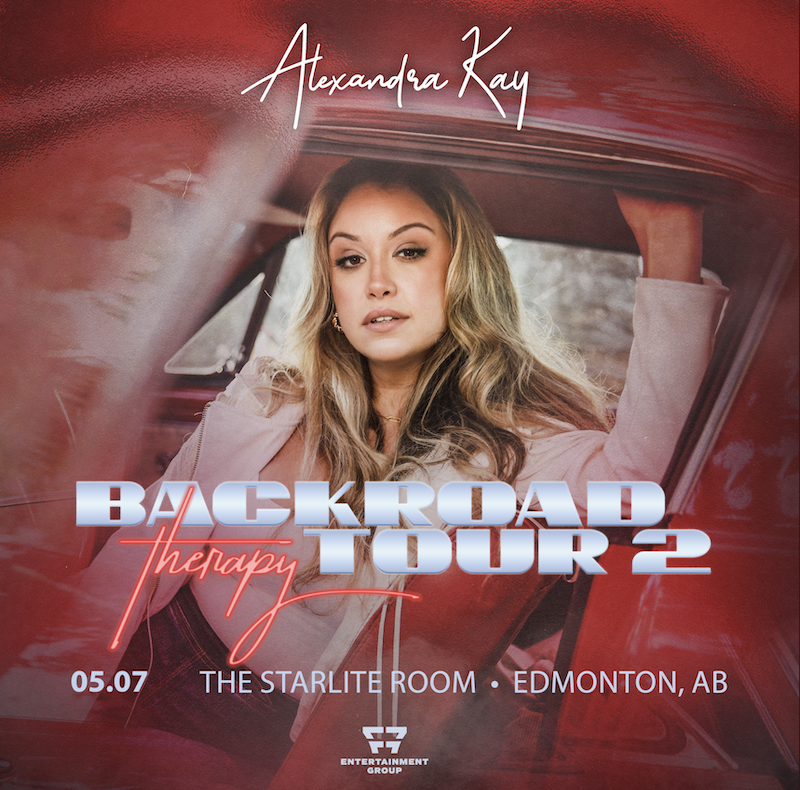 CAD22.50
The coffee-making, sing-along videos and Facebook Live Streams that got millions of people through the Covid-19 quarantine put Alexandra Kay on the map. Generating millions of plays weekly on her videos and chart-topping original music she commands the attention of country music fans. With a voice reminiscent of Dolly Parton, Alison Kraus and Lee Ann Womack, she brings country music back to its roots.