Raúl Monsalve y los Forajidos w/ The Brass tactics
with
Raúl Monsalve y los Forajidos
The Starlite Room ,
10030 – 102 Street, Edmonton, AB
Ages 18 and Up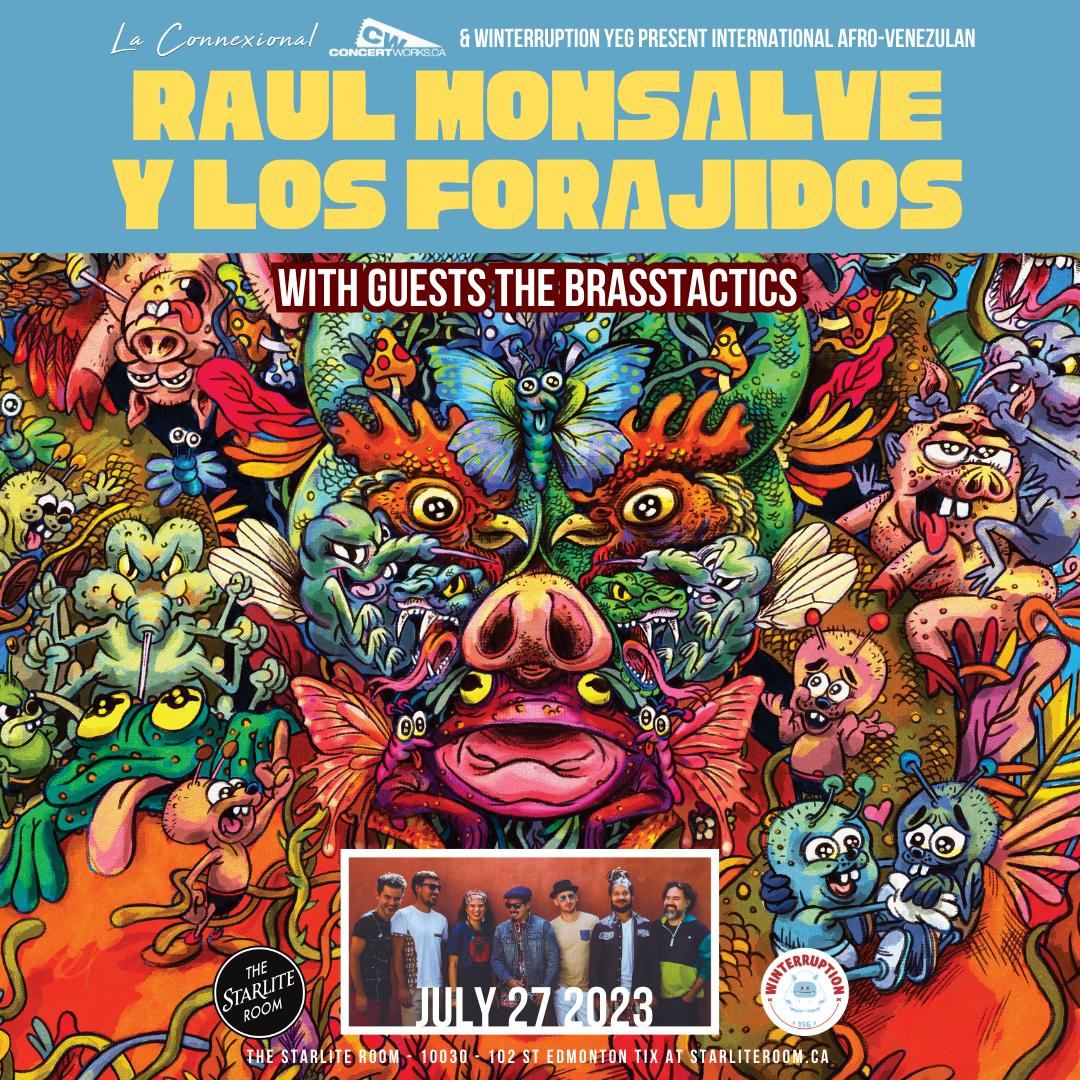 CAD20.00
Raúl Monsalve y los Forajidos
find common threads between funk, Afrobeat and traditional Afro-Venezuelan music on "
Bocón
". Lauded
Family Atlantica
frontwoman,
Luzmira Zerpa
, guests on lead vocals, transforming a traditional song from the coastal region of Barlovento, decrying liars, big mouths, or "bocones" into a denouncement of today's national and world leaders who display a dangerously loose grip on reality, "Bocón" makes it clear there's no hiding from either the truth, or los Forajidos. As they hammer the ground with bamboo tubes, layering the horns and low-end synth bass with the powerful polyrhythmic quitiplás percussion native to Venezuela.
Luzmira Zerpa: Lead vocals and maracas
Raul Monsalve: Bass, quitiplás, moog minitaur and vocals
Daniel Núñez: Guitar
Nando Guerrero: Flute
Julien Matroz: Trumpet
Andres Vela: Tenor sax
Christine Roch: Baritone sax
Joel Arriaga, Ernesto Marichales: Quitiplás
Afla Sackey: Maracas
Dave De Rose: Drums
https://www.facebook.com/monsalveylosforajidos/
https://www.instagram.com/monsalveylosforajidos/?hl=en
https://olindorecords.bandcamp.com/album/bichos
The Brasstactics
https://www.thebrasstactics.com